| | | | |
| --- | --- | --- | --- |
| Lola directions for further work | | | |
Written by Administrator
Friday, 16 July 2010 23:18
Lola! With its strength and expertise respecting the ISO standards and licensing, in order to win new ISO standards in the provision of quality services and priuzvoda and in equipping the new and modern tools. Of course, respecting the standards required by the market, Lola! adequately meets the requirements.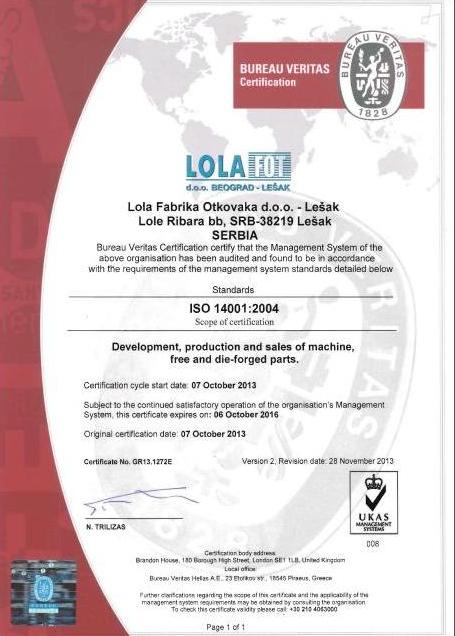 In order to expand range of services and products, and given the people of the project team and managers who turned out and capture new knowledge.
Respects and acknowledges the competition but the search and its place in the market because of our quality products in the first place.
Last Updated on Monday, 20 January 2014 14:01